The Magnolia Blue Crest: Symbols of the American Coastal South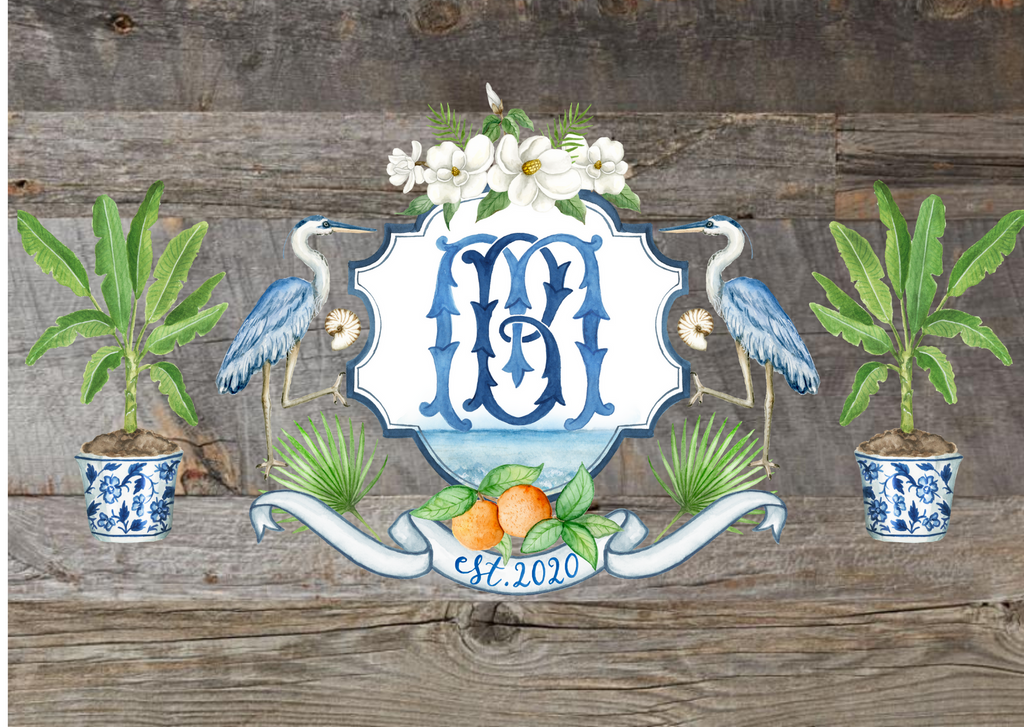 The Magnolia Blue Crest 
The South is full of rich symbols and images, and the Magnolia Blue crest is no different. It was challenging to choose how I wanted to present all that this is to me, about the coastal south, but I had some pretty strong ideas!
What southerner doesn't love blue, but I was specific in choosing Indigo, an early American crop found in southern states from Maryland to South Carolina, where it really flourished. Indigo was used as a dye for cotton. Today it is still used in the process of making blue jeans and it, therefore, bridges the old to the new, the perfect thread tying past and present.
The Great Blue Heron is found along our eastern coastline and a sight to behold when they lift off - as a native Marylander who has one on the creek behind our home, I couldn't think of a better more appropriate sentinel to watch over our crest as Magnolia Blue takes flight.
Magnolias, the queen of southern flowers, crowns the crest while oranges, not only a symbol of Florida, but as an early American import, symbolizes our tie to the islands and cultures that gave, and still give, their unique flavor to the south.
And while they are not part of the crest itself, as you see them on the homepage, there are few things as identifiable as palm trees and blue and white chinoiserie that tell us in the south that we are home. Welcome!